Tre link per il mese di marzo 2023.
A dollar for your face: Meet the people behind Machine Learning models
To train machine learning models, tech companies are hiring a Germany-based service provider to buy selfies and pictures of ID cards from underpaid gig workers, whose rights are often disregarded.
algorithmwatch.org/en/people-behind-machine-learning-models/
Amazon kills DPReview, the best camera review site on the web
After 25 years of extremely detailed reviews of digital cameras, the irreplaceable DPReview is being shut down by Amazon as layoffs continue.
techcrunch.com/2023/03/21/amazon-kills-dpreview-the-best-camera-review-site-on-the-web/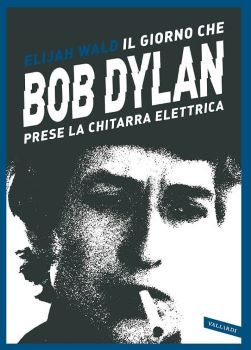 Il giorno in cui Bob Dylan impugnò la chitarra elettrica
Dylan a Newport con un nuovo look e una chitarra elettrica: incoronato re del folk, Dylan mette in chiaro che il suo sogno è diventare re del rock'n'roll.
www.carmillaonline.com/2023/03/04/il-giorno-in-cui-bob-dylan-impugno-la-chitarra-elettrica/